up coming dates
17,18,19, 21 Finale (Concert) AOÛT 2022
Concours International de Chefs d'Orchestre d'Opéra
Opéra Royal de Wallonie | Liège
Biography
BIOGRAPHY
Acclaimed worldwide as one of the greatest sopranos and one of the most versatile singers of our time, Annick Massis has appeared in celebrated productions in the most prestigious opera houses in Europe, including Barcelona's Gran Teatre del Liceu, Madrid's Teatro Real, Switzerland's Grand Théâtre de Genève and Opernhaus Zürich, the famed Wiener Staatsoper in Vienna, Berlin's Deutsche Oper and Philarmonie, Brussels' La Monnaie, and Concertgebow in Amsteram. In the United States, Miss Massis has sung at the illustrious Metropolian Opera and in Avery Fisher Hall in New York, at the Pittsburgh Opera, and in Washington, D.C. In her native France, she has taken part in triumphant performances in all of the most important houses, including the Opéra Bastille, the Palais Garnier, and the Théâtre des Champs-Elysées in Paris; the Capitole de Toulouse the Opéras of Marseille, Montpellier,Monte-Carlo and Nice. Miss Massis has also appeared on many of the most influential Italian stages, including those of Milan's Teatro alla Scala, Venice's Teatro Malibran and Teatro de la Fenice, Florence's Teatro Comunale, Turin's Teatro Regio, and in prominent houses in Rome, Naples, Trieste, and Cagliari. In addition to singing in Europe's greatest opera houses, Miss Massis has also appeared at many of Europe's most important and artistically-rewarding festivals, including Britain's Glyndebourne Festival, the long-celebrated Maggio Musicale Fiorentino (Florence), the renowned Salzburg Festival, the Rossini Opera Festival at Pesaro, and most recently at the Arena di Verona and the bath of Caracalla .
During the course of her career to date, Miss Massis has enjoyed opportunities to work with many of the world's most respected conductors, including Alberto Zedda, Richard Bonynge, William Christie, Trevor Pinnock, Ivor Bolton, Marc Minkowski, Christoph Eschenbach, Georges Prêtre, Ottavio Dantone, Zubin Mehta, Daniel Oren, Eve Queler, Marcello Viotti, and James Levine, Simon Rattle, Bruno Campanella . She has also collaborated with celebrated stage directors such as Pier Luigi Pizzi, David McVicar and Grahm Vick...

Miss Massis has performed many of the greatest soprano roles in the French repertory, singing
roles by Berlioz, Halévy, and Debussy, among many other composers, in her musical journeys
ranging from Rameau to Poulenc. Many of her portrayals of French Romantic heroines are widely
considered models of the genre. She also remains highly respected for her gallery of Mozart
heroines. Perhaps most significantly, Miss Massis has assumed the mantels of Callas, Gencer,
Sutherland, Sills, and Caballé, redefining for many audiences the art of bel canto by rejuvenating
some of the greatest coloratura roles of Rossini, Donizetti, and Bellini, as well as Verdi and
Meyerbeer.
Among Miss Massis's broad spectrum of operatic roles, special mention should be made of a
number of memorable interpretations: Händel's Semele and Almirena (Rinaldo); Mozart's
Donna Anna (Don Giovanni), and Giunia (Lucio Silla) , Ilia (Idomeneo) ; Rameau's Les Indes Galantes and La Folie (Platée); Thomas' Philine (Mignon) and Ophélie (Hamlet); Meyerbeer's Marguerite de Valois (LesHuguenots) and Margherita d'Anjou; Bizet's Leïla (Les Pêcheurs de Perles); Gounod's Juliette; Princess Eudoxie in Halévy's La Juive; Teresa in Berlioz' Benvenuto Cellini; the four roles in the Offenbach's Les Contes d'Offman , the Manon of Massenet . the heroines of Bellini's I Capuleti e i Montecchi, I Puritani, La Sonnambula and Alaide La Straniera ; Rossini's Amenaide (Tancredi), Matilde di Shabran, Comtesse Adèle (Le Comte Ory),la Contess of Folleville ( Viaggio a Reims) Mathilde (Guillaume Tell) , Anaï ( Moïse et Pharaon ), and Rosina in Il Barbiere di Siviglia in both Rossini's original Italian version and the French version adjusted to a considerably higher tessitura for coloratura soprano; Verdi's Violetta (La Traviata) and Gilda (Rigoletto); Maurice Ravel's Le Feu, la Princesse et le Rossignol ( L'Enfant et les Sortilèges) , F.Poulenc's Blanche de la Force (Dialogue des Carmélites), Elle ( La Voix Humaine ); Messager 's Chrysanthème ( Mme Chrysanthème ) .
Donizetti's Marie (La Fille du Régiment) and Maria di Rohan, and Lucia di Lammermoor, which Miss Massis has sung in more than ten productions throughout the world.
Building upon her success on the operatic stage, Miss Massis is also devoted to performing French
mélodies and German Lieder, especially the songs of Fauré, Poulenc, Pauline Viardot, Ravel,
Debussy, Berlioz , Verdi, Cimara, Bellini, Puccini, Cimara etc… and Richard Strauss.
Miss Massis' repertory also includes liturgical and concert works ranging from Pergolesi's Stabat
Mater and Mozart's Requiem, Great Mass in C-minor, and Exultate, Jubilate to Schumann's
Szenen aus Goethes Faust and the twentieth-century works of Debussy (La Chute de la Maison
Usher and Le Martyre de Saint Sébastien) , Poulenc (Gloria and Stabat Mater).
Miss Massis has been recognized with many international distinctions owing to the beauty of her
voice, the excellence of her technique, and the power of her interpretations. In Italy, she was
awarded the pretigious La Siola d'Oro (awarded in 2007 in memory of Lina Pagliughi to Dame
Joan Sutherland) in acknowledgement of critical response to her contributions to French and Italian
bel canto. Miss Massis' native France celebrated her accomplishments by awarding her one of the
most important distinctions bestowed upon artists throughout the world, the medal of the Chevalier
de l'Ordre des Arts et Lettres.
discography and videography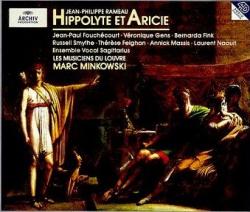 HIPPOLYTE ET ARICIE
Composer: RAMEAU Jean Philippe Soloist(s): Annick Massis, Jean-Paul Fouchécourt, Véronique Gens, Bernarda Fink, Russell Smythe, Thérèse Feighan, Laurent Naouri Conductor(s): Marc Minkowsky Orchestra(s): Les Musiciens du Louvre Number: 445 853-2 Choir(s): Ensemble Vocal Sagittarius Released: 1995 Label: Deutsche Grammophon Archiv Produktion details:
Composer: RAMEAU Jean Philippe Soloist(s): Annick Massis, Jean-Paul Fouchécourt, Véronique Gens, Bernarda Fink, Russell Smythe, Thérèse Feighan, Laurent Naouri Conductor(s): Marc Minkowsky Orchestra(s): Les Musiciens du Louvre Number: 445 853-2
HARMONIES CELESTES
Composer: GOUNOD Charles Soloist(s): Annick Massis, Brigitte Desnoues, Kai Gleusteen, Laurent Martin, Olivier Vernet Number: Lidi 0202011-93 Released: 1993 Label: LIGIA DIGITAL details:
Composer: GOUNOD Charles Soloist(s): Annick Massis, Brigitte Desnoues, Kai Gleusteen, Laurent Martin, Olivier Vernet Number: Lidi 0202011-93 Released: 1993 Label: LIGIA DIGITAL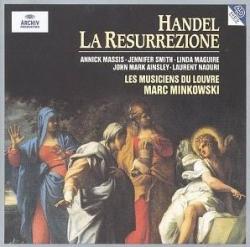 LA RESURREZIONE
Composer: HANDEL Georg Friedrich Soloist(s): Annick Massis, Jennifer Smith, Linda Maguire, John Mark Ainsley, Laurent Naouri Conductor(s): Marc Minkowsky Orchestra(s): Les Musiciens du Louvre Number: 1041219 Released: 1996 Label: Deutsche Grammophon Archiv Produktion details:
Composer: HANDEL Georg Friedrich Soloist(s): Annick Massis, Jennifer Smith, Linda Maguire, John Mark Ainsley, Laurent Naouri Conductor(s): Marc Minkowsky Orchestra(s): Les Musiciens du Louvre Number: 1041219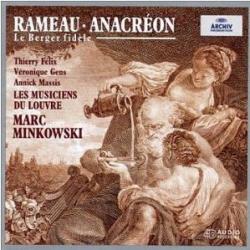 ANACREON
Title: ANACREON Composer: RAMEAU Jean Philippe Soloist(s): Annick Massis, Thierry Félix, Véronique Gens Conductor(s): Marc Minkowsky Orchestra(s): Les Musiciens du Louvre Number: 449 211-2 Choir(s): Choeur des Musiciens du Louvre Released: 1996 Label: Deutsche Grammophon Archiv Produktion details:
Title: ANACREON Composer: RAMEAU Jean Philippe Soloist(s): Annick Massis, Thierry Félix, Véronique Gens Conductor(s): Marc Minkowsky Orchestra(s): Les Musiciens du Louvre Number: 449 211-2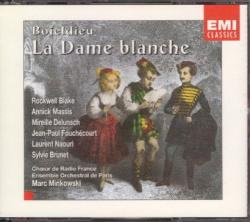 LA DAME BLANCHE
Title: LA DAME BLANCHE Composer: BOIELDIEU François Adrien Soloist(s) : Annick Massis, Rockwell Blake, Jacques Verzier, Laurent Naouri, Jean-Paul Fouchécourt, Bernard Deletré, Sylvie Brunet, Mireille Delunsch, Bernard Dehont, Gilles Vajou Conductor(s):Marc Minkowsky Orchestra(s):Ensemble Orchestral de Paris Number: 7243 5 56355 2 5 Choir(s): Choeur de Radio France Released: 1997 Label: EMI Music France details:
Title: LA DAME BLANCHE Composer: BOIELDIEU François Adrien Soloist(s) : Annick Massis, Rockwell Blake, Jacques Verzier, Laurent Naouri, Jean-Paul Fouchécourt, Bernard Deletré, Sylvie Brunet, Mireille Delunsch, Bernard Dehont, Gilles Vajou Conductor(s):Marc Minkowsky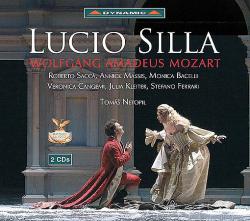 LUCIO SILLA
Composer: MOZART Wolfgang Amadeus Soloist(s): Roberto Saccà, Annick Massis, Monica Bacelli Veronica Cangemi, Julia Kleiter, Stefano Ferrari Conductor(s): Tomás Netopil Orchestra(s): Orchestra of Teatro La Fenice di Venezia Number: CDS524 Choir(s): Chorus of Teatro La Fenice di Venezia Released: 2008 Live recording from Teatro la fenice di Venezia in 2006 Label: DYNAMIC Description: Using the traditional structures of Neapolitan opera as a basis, in Lucio Silla Mozart gave life to a style that was very advanced in both forms and contents: the choruses, the great number accompanied recitatives, the arias that were not necessarily scored with the "da capo" structure represent the opera's main novelties alongside wholly unusual, bold harmonic and melodic features. The use of various forms of solo aria - and the consequent abandonment of the single "da capo" model - confirms the composer's wish to find the structures best suited to the expression of various different emotional states. Alongside the characters of Neapolitan theatre, accentuated compared to the models, we thus find traces of an impassioned spirit, seeking to reach beyond conventional patterns. This comes about not only through decidedly massive use of the orchestra, which accompanies and illustrates the action with a very marked poetic sense and does not limit itself to redoubling the song, but indeed inserts new melodies and denotes independent treatment of the single timbres, but also through a wholly personal representation of emotions overstepping the situations offered by the libretto as it aims for almost an passionate tragic nature. With this his third "dramma per musica" Mozart successfully concludes his activity in Italian theatres; he does not achieve any concrete openings for his profession, but does draw artistic profit from the experiments he carries out here, which will be exploited in later titles in his catalogue. (c) DINAMIC details:
Composer: MOZART Wolfgang Amadeus Soloist(s): Roberto Saccà, Annick Massis, Monica Bacelli Veronica Cangemi, Julia Kleiter, Stefano Ferrari Conductor(s): Tomás Netopil Orchestra(s): Orchestra of Teatro La Fenice di Venezia Number: CDS524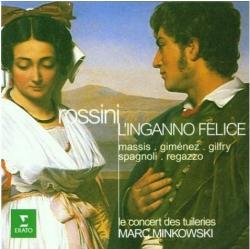 L'INGANNO FELICE
Composer: ROSSINI Gioachino Soloist(s):Annick Massis, Raul Giménez, Rodney Gilfry, Pietro Spagnoli, Lorenzo Regazzo Conductor(s):Marc Minkowsky Orchestra(s):Le Concert des Tuileries Number: 06317579-2 Released: 1997 Label: ERATO details:
Composer: ROSSINI Gioachino Soloist(s):Annick Massis, Raul Giménez, Rodney Gilfry, Pietro Spagnoli, Lorenzo Regazzo Conductor(s):Marc Minkowsky Orchestra(s):Le Concert des Tuileries Number: 06317579-2 Released: 1997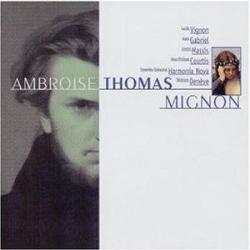 MIGNON
Composer: THOMAS Ambroise Soloist(s): Annick Massis, Jean-Philippe Courtis, Lucile Vignon Alain Gabriel, Philippe Ermelier, Patrice Berger, Franck Cassard Conductor(s):Stéphane Denève Orchestra(s): Ensemble Orchestral Harmonia Nova Number: 206552 Choir(s): Choeurs du Théâtre Français de la Musique Released: 1998, 2005 Label: ACCORD details:
Composer: THOMAS Ambroise Soloist(s): Annick Massis, Jean-Philippe Courtis, Lucile Vignon Alain Gabriel, Philippe Ermelier, Patrice Berger, Franck Cassard Conductor(s):Stéphane Denève Orchestra(s): Ensemble Orchestral Harmonia Nova Number: 206552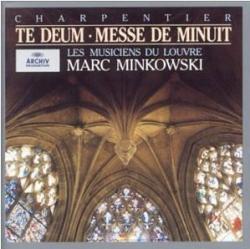 TE DEUM – MESSE DE MINUIT
Composer: CHARPENTIER Marc Antoine Soloist(s): Annick Massis, Magdalena Kozenà, Erich Huchet Conductor(s): Marc Minkowsky Orchestra(s): Les Musiciens du Louvre Number: B0000012Z6 Released: 1999 Label: Deutsche Grammophon Archiv Produktion details:
Composer: CHARPENTIER Marc Antoine Soloist(s): Annick Massis, Magdalena Kozenà, Erich Huchet Conductor(s): Marc Minkowsky Orchestra(s): Les Musiciens du Louvre Number: B0000012Z6 Released: 1999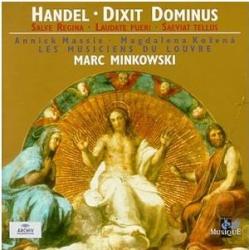 DIXIT DOMINUS
Composer: HANDEL Georg Friedrich Soloist(s): Annick Massis, Magdalena Kozenà Conductor(s): Marc Minkowsky Orchestra(s): Les Musiciens du Louvre Number: 459 627-2 Choir(s): Choeur des Musiciens du Louvre Released: 1999 Label: Deutsche Grammophon Archiv Produktion details:
Composer: HANDEL Georg Friedrich Soloist(s): Annick Massis, Magdalena Kozenà Conductor(s): Marc Minkowsky Orchestra(s): Les Musiciens du Louvre Number: 459 627-2 Choir(s): Choeur des Musiciens du Louvre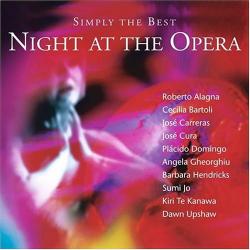 NIGHT AT THE OPERA
Composer: Various Soloist(s): Annick Massis and others Conductor(s): Various Orchestra(s): Various Number: 1224186 Choir(s): Various Released: 1999 Label: ERATO Compilation details:
Composer: Various Soloist(s): Annick Massis and others Conductor(s): Various Orchestra(s): Various Number: 1224186 Choir(s): Various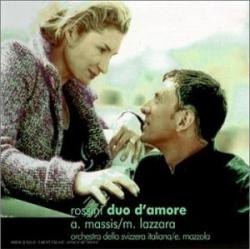 DUO D'AMORE
Composer: ROSSINI Gioachino Soloist(s):Annick Massis, Marco Lazzara Conductor(s):Enrique Mazzola Orchestra(s):Orchestra della Svizzera Italiana Number: 16807 Released: 2000 Label: FORLANE details:
Composer: ROSSINI Gioachino Soloist(s):Annick Massis, Marco Lazzara Conductor(s):Enrique Mazzola Orchestra(s):Orchestra della Svizzera Italiana Number: 16807 Released: 2000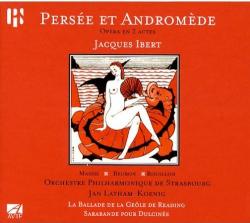 PERSEE ET ANDROMEDE
Composer: IBERT Jacques Soloist(s): Annick Massis, Yann Beuron, Philippe Rouillon, Mélanie Moussay Conductor(s): Jan Latham-Koenig Orchestra(s): Orchestre Philharmonique de Strasbourg Number: AV 0008 Released: 2002 Label: AVIE details:
Composer: IBERT Jacques Soloist(s): Annick Massis, Yann Beuron, Philippe Rouillon, Mélanie Moussay Conductor(s): Jan Latham-Koenig Orchestra(s): Orchestre Philharmonique de Strasbourg Number: AV 0008 Released: 2002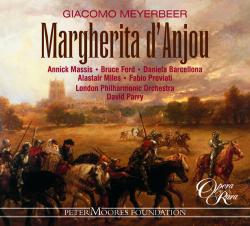 MARGHERITA D'ANJOU
Composer: MEYERBEER Giacomo Soloist(s): Annick Massis, Bruce Ford, Daniela Barcellona, Alastair Miles, Fabio Previati, Pauls Putnins, Colin Lee, Roland Wood Conductor(s): David Parry Orchestra(s): London Philharmonic Orchestra Number: ORC25 Choir(s): Geoffrey Mitchell Choir Released: 2003 Label: OPERA RARA details:
Composer: MEYERBEER Giacomo Soloist(s): Annick Massis, Bruce Ford, Daniela Barcellona, Alastair Miles, Fabio Previati, Pauls Putnins, Colin Lee, Roland Wood Conductor(s): David Parry Orchestra(s): London Philharmonic Orchestra Number: ORC25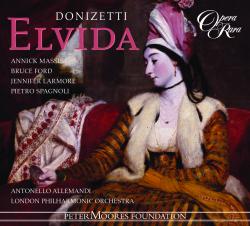 ELVIDA
Composer: DONIZETTI Gaetano Soloist(s): Annick Massis, Bruce Ford, Jennifer Larmore, Pietro Spagnoli, Anne-Marie Gibbons, Ahsley Catling Conductor(s): Antonello Allemandi Orchestra(s): London Philharmonic Orchestra Number: ORC29 Choir(s): Geoffrey Mitchell Choir Released: 2004 Label: OPERA RARA details:
Composer: DONIZETTI Gaetano Soloist(s): Annick Massis, Bruce Ford, Jennifer Larmore, Pietro Spagnoli, Anne-Marie Gibbons, Ahsley Catling Conductor(s): Antonello Allemandi Orchestra(s): London Philharmonic Orchestra Number: ORC29 Choir(s): Geoffrey Mitchell Choir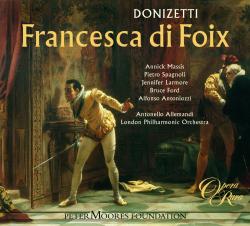 FRANCESCA DI FOIX
Composer: DONIZETTI Gaetano Soloist(s): Annick Massis, Bruce Ford, Jennifer Larmore, Pietro Spagnoli, Alfonso Antoniozzi Conductor(s): Antonello Allemandi Orchestra(s): London Philharmonic Orchestra Number: ORC28 Choir(s): Geoffrey Mitchell Choir Released:2004 Label: OPERA RARA details:
Composer: DONIZETTI Gaetano Soloist(s): Annick Massis, Bruce Ford, Jennifer Larmore, Pietro Spagnoli, Alfonso Antoniozzi Conductor(s): Antonello Allemandi Orchestra(s): London Philharmonic Orchestra Number: ORC28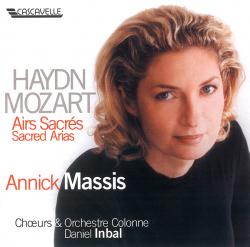 AIRS SACRES – SACRED ARIAS
Composer: MOZART Wolfgang Amadeus, HAYDN Joseph Soloist(s):Annick Massis Conductor(s):Daniel Inbal Orchestra(s):Orchestre Colonne Number: VEL 3073 Choir(s): Choeurs Colonne Released: 2004 Label: CASCAVELLE details:
Composer: MOZART Wolfgang Amadeus, HAYDN Joseph Soloist(s):Annick Massis Conductor(s):Daniel Inbal Orchestra(s):Orchestre Colonne Number: VEL 3073 Choir(s): Choeurs Colonne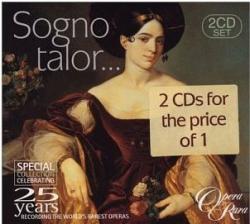 SOGNO TALOR
Composer: Various Soloist(s): Nelly Miricioiu, Bruce Ford, Jennifer Larmore, Antonino Siragusa, Renee Flemng, Alastair Miles, Elizabeth Futral, William Matteuzzi, Yvonne Kenny, Sesto Bruscantini, Widdwen Harrhy, Chris Merritt, Annick Massis, Barry Banks, Majella Cullagh, Ildebrand DArcangelo, Marily Hill Smith, Jose Bros, Deborah Cook, Anthony Michaels Moore, Della Jones, Marcus Haddock, Elisabetta Scano Conductor(s):various Orchestra(s): various Number: ORR225 Released: 2004 Label: OPERA RARA details:
Composer: Various Soloist(s): Nelly Miricioiu, Bruce Ford, Jennifer Larmore, Antonino Siragusa, Renee Flemng, Alastair Miles, Elizabeth Futral, William Matteuzzi, Yvonne Kenny, Sesto Bruscantini, Widdwen Harrhy, Chris Merritt, Annick Massis, Barry Banks, Majella Cullagh, Ildebrand DArcangelo, Marily Hill Smith, Jose Bros, Deborah Cook, Anthony Michaels Moore, Della Jones, Marcus Haddock, Elisabetta Scano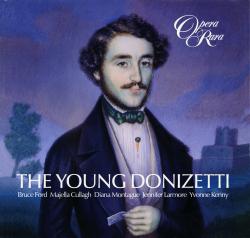 THE YOUNG DONIZETTI
Composer: Various Soloist(s): Nelly Miricioiu, Bruce Ford, Jennifer Larmore, Antonino Siragusa, Renee Flemng, Alastair Miles, Elizabeth Futral, William Matteuzzi, Yvonne Kenny, Sesto Bruscantini, Widdwen Harrhy, Chris Merritt, Annick Massis, Barry Banks, Majella Cullagh, Ildebrand DArcangelo, Marily Hill Smith, Jose Bros, Deborah Cook, Anthony Michaels Moore, Della Jones, Marcus Haddock, Elisabetta Scano Conductor(s):various Orchestra(s): various Number: ORR225 Released: 2004 Label: OPERA RARA details:
Composer: Various Soloist(s): Nelly Miricioiu, Bruce Ford, Jennifer Larmore, Antonino Siragusa, Renee Flemng, Alastair Miles, Elizabeth Futral, William Matteuzzi, Yvonne Kenny, Sesto Bruscantini, Widdwen Harrhy, Chris Merritt, Annick Massis, Barry Banks, Majella Cullagh, Ildebrand DArcangelo, Marily Hill Smith, Jose Bros, Deborah Cook, Anthony Michaels Moore, Della Jones, Marcus Haddock, Elisabetta Scano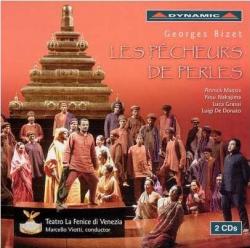 LES PECHEURS DE PERLES
Composer: BIZET Georges Soloist(s): Annick Massis, Yasu Nakajima, Luca Grassi, Luigi De Donato Conductor(s):Marcello Viotti Orchestra(s):Orchestra del Teatro la Fenice di Venezia Number: CDS 459/1-2 Choir(s): Coro del Teatro La Fenice di Venezia Released: 2004 Label: DYNAMIC details:
Composer: BIZET Georges Soloist(s): Annick Massis, Yasu Nakajima, Luca Grassi, Luigi De Donato Conductor(s):Marcello Viotti Orchestra(s):Orchestra del Teatro la Fenice di Venezia Number: CDS 459/1-2 Choir(s): Coro del Teatro La Fenice di Venezia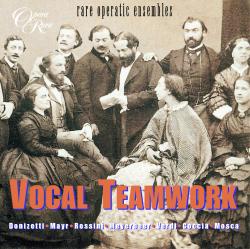 VOCAL TEAMWORK
Composer: DONIZETTI Gaetano, MAYR Simon, ROSSINI Gioacchino, MEYERBEER Giacomo, VERDI Giuseppe, COCCIA Carlo, MOSCA Giuseppe Soloist(s): Annick Massis, Bruce Ford, Majella Cullagh, Alastair Miles, Jennifer Larmore, Mirco Palazzi, Laura Claycomb, Peter Glossop, Della Jones, Alexander Oliver, Yvonne Kenny, Rockwell Blake, Daniela Barcellona, William Matteuzzi, Jane Eaglen, Christian du Plessis, Deborah Cook Conductor(s): David Parry, James Judd, Giuliano Carella Orchestra(s): London Philharmonic Orchestra, BBC Concert Orchestra, Philharmonia Orchestra Number: ORR233 CD Released: 2005 Label: OPERA RARA details:
Soloist(s): Annick Massis, Bruce Ford, Majella Cullagh, Alastair Miles, Jennifer Larmore, Mirco Palazzi, Laura Claycomb, Peter Glossop, Della Jones, Alexander Oliver, Yvonne Kenny, Rockwell Blake, Daniela Barcellona, William Matteuzzi, Jane Eaglen, Christian du Plessis, Deborah Cook Conductor(s): David Parry, James Judd, Giuliano Carella Orchestra(s): London Philharmonic Orchestra, BBC Concert Orchestra, Philharmonia Orchestra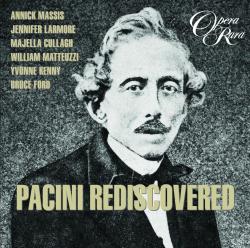 PACINI REDISCOVERED
Composer: PACINI Giovanni Soloist(s): Annick Massis, Jennifer Larmore, Majella Cullagh, William Matteuzzi, Yvonne Kenny, Bruce Ford Conductor(s): David Parry and Antonello Allemandi Orchestra(s): Philharmonia Orchestra, Academy of St Martin in the Fields Chor: Geoffrey Mitchell Choir Number: ORR238 Released: 2006 Label: OPERA RARA details:
Composer: PACINI Giovanni Soloist(s): Annick Massis, Jennifer Larmore, Majella Cullagh, William Matteuzzi, Yvonne Kenny, Bruce Ford Conductor(s): David Parry and Antonello Allemandi Orchestra(s): Philharmonia Orchestra, Academy of St Martin in the Fields Chor: Geoffrey Mitchell Choir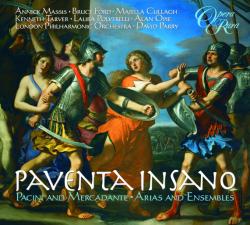 PAVENTA INSANO
Composer: PACINI Giovanni, MERCADANTE Saverio Soloist(s): Annick Massis, Laura Polverelli, Bruce Ford, Majella Cullagh, Kenneth Tarver, Alan Opie, Roland Wood, Henry Waddington Conductor(s): David Parry Orchestra(s): London Philharmonic Orchestra Number: ORR236 Choir(s): Geoffrey Mitchell Choir Released: 2006 Label: OPERA RARA details:
Composer: PACINI Giovanni, MERCADANTE Saverio Soloist(s): Annick Massis, Laura Polverelli, Bruce Ford, Majella Cullagh, Kenneth Tarver, Alan Opie, Roland Wood, Henry Waddington Conductor(s): David Parry Orchestra(s): London Philharmonic Orchestra Number: ORR236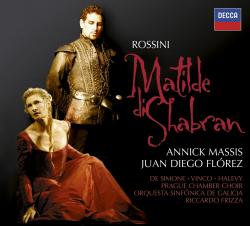 MATILDE DI SHABRAN
Composer: ROSSINI Gioachino Soloist(s): Annick Massis, Juan Diego Florez, Bruno Taddia, Hadar Halevy, Marco Vinco, Bruno de Simone, Chiara Chialli, Carlo Lepore, Gregory Bonfatti, Lubomir Moravec Conductor(s): Riccardo Frizza Orchestra(s): Orquesta Sinfonica de Galicia Number: 475 7688 Choir(s): Prague Chamber Choir Released: 2006 Label: DECCA Cover credits: Matilde di Shabran production at the Rossini Opera Festival (c) Studio Amati-Bacciardi details:
Composer: ROSSINI Gioachino Soloist(s): Annick Massis, Juan Diego Florez, Bruno Taddia, Hadar Halevy, Marco Vinco, Bruno de Simone, Chiara Chialli, Carlo Lepore, Gregory Bonfatti, Lubomir Moravec Conductor(s): Riccardo Frizza Orchestra(s): Orquesta Sinfonica de Galicia Number: 475 7688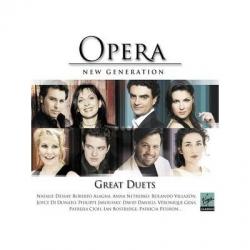 Opera New Generation
Composer: Giuseppe Verdi, Gaetano Donizetti, Hector Berlioz, Christoph W. Gluck, Jacques Offenbach,Léo Delibes, Georges Bizet, Richard Strauss, George Frideric Handel, Gottfried H. Stölzel,Wolfgang Amadeus Mozart, François Boieldieu, Claudio Monteverdi, Henry Purcell, Giovanni Legrenzi,Giovanni Battista Pergolesi, Gioachino Rossini Soloist(s): Rolando Villazón, Anna Netrebko, Roberto Alagna, Natalie Dessay, Gregory Kunde,Patrizia Ciofi, Barbara Hendricks, Anne Sofie von Otter, Yann Beuron, Felicity Lott,Delphine Haidan, François Le Roux, John Aler, Gino Quilico, Angelika Kirchschlager,Véronique Gens, Peter Mattei, Lisa Larsson, Andreas Schmidt, Dawn Upshaw,Catherine Pierrard, Laurent Naouri, Annick Massis, Topi Lehtipuu, Arleen Augér, Della Jones, Ian Bostridge, Susan Graham, Camilla Tilling, Marie-Nicole Lemieux, Philippe Jaroussky, Gérard Lesne, Paul Agnew, Patricia Petibon, Alan Curtis, Joyce DiDonato, Vivica Genaux, Geraldine McGreevy, David [counter tenor] Daniels, Stephanie Blythe, Sandrine Piau, Sara Mingardo, Rockwell Blake, Antonio Pappano Conductor(s): Carlo Rizzi, Evelino Pidò, John Nelson, John Eliot Gardiner, Marc Minkowski,Michel Plasson, Antonio Pappano, Daniel Harding, Roger Norrington, Emmanuelle Haïm,Richard Hickox, Alan Curtis Orchestra / Ensemble(s): Vienna Philharmonic Orchestra, Vienna State Opera Chorus Konzertvereinigung, Lyon Opera Orchestra,ORTF National Orchestra, Les Musiciens du Louvre, Toulouse Capitole Orchestra,Royal Opera House Covent Garden Orchestra, Bel Air Orchestra, Mahler Chamber Orchestra,London Classical Players, Paris Orchestral Ensemble, Le Concert D'Astrée,City of London Baroque Sinfonia, Artaserse Ensemble, Seminario Musicale,Il Complesso Barocco Number: 95148 Released: 2008 Label: Virgin Classics details:
Composer: Various ( see more ) Soloist(s): Various ( see more ) Conductor(s): Various ( see more ) Orchestra / Ensemble(s):Various ( see more ) Number: 95148 Released: 2008 Label: Virgin Classics
L' ENFANT ET LES SORTILEGES
Composer: Maurice Ravel Soloist(s): Magdalena Kožená, Annick Massis, Sophie Koch, Natalie Stutzmann, Mojca Erdermann, José Van Dam, François Le Roux, Jean-Paul Fouchecourt Conductor(s): Simon Rattle Orchestra(s): Berliner Philarmoniker Number: 5099926419725 Released: March 2009 Label: EMI Classics details:
Composer: Maurice Ravel Soloist(s): Magdalena Kožená, Annick Massis, Sophie Koch, Natalie Stutzmann, Mojca Erdermann, José Van Dam, François Le Roux, Jean-Paul Fouchecourt Conductor(s): Simon Rattle Orchestra(s): Berliner Philarmoniker Choir(s): Rundfunkchor Berlin Number: 5099926419725 EMI Classics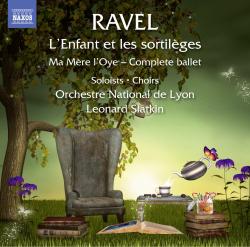 L'Enfant et les sortilèges
Composer: Maurice Ravel
Soloist(s):Hélène Hébrard, Delphine Galou, Annick Massis, Jean-Paul Fouchécourt,
Nicolas Courjal ETC…
Conductor(s): Leonard Slatkin
Orchestra(s): Orchestre National de Lyon
Choir(s):Orchestre National de Lyon
Released (6 octobre 2015)
Label: Naxos
ASIN : B013XU2OZW
details:
Composer: Maurice Ravel Soloist(s):Hélène Hébrard, Delphine Galou, Annick Massis, Jean-Paul Fouchécourt, Nicolas Courjal ETC… Conductor(s): Leonard Slatkin Orchestra(s): Orchestre National de Lyon Choir(s):Orchestre National de Lyon Released (6 octobre 2015) Label: Naxos ASIN : B013XU2OZW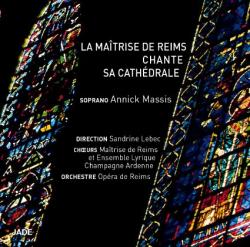 La maitrise de Reims chante sa cathedrale
Composer: Variouus
Soloist(s): Annick Massis
Conductor(s): Sandrine Lebec
Orchestra(s): Opéra de Reims
Choir(s): La Maîtrise de Reims et Ensamble Lyrique Champaghe Ardenne
Released : (25 mars 2016)
Label: Jade
ASIN :B01C7014BE
details:
Composer: Various Soloist(s): Annick Massis Conductor(s): Sandrine Lebec Orchestra(s): Opéra de Reims Choir(s): La Maîtrise de Reims Released : (25 mars 2016) Label: Jade ASIN :B01C7014BE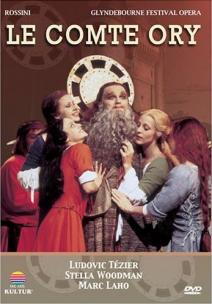 LE COMTE ORY
Composer: ROSSINI Gioachino Soloist(s): Annick Massis, Marc Laho, Ludovic Tézier, Diane Montague, Stella Woodman, Jane Shaulis, Julien Robbins, Colin Judson Conductor(s):Andrew Davis Orchestra(s):London Philharmonic Orchestra Number: 0630-18646-2 Choir(s): The Glyndebourne Chorus Released: 1997 Label: NVC Arts details:
Composer: ROSSINI Gioachino Soloist(s): Annick Massis, Marc Laho, Ludovic Tézier, Diane Montague, Stella Woodman, Jane Shaulis, Julien Robbins, Colin Judson Conductor(s):Andrew Davis Orchestra(s):London Philharmonic Orchestra Number: 0630-18646-2 Choir(s): The Glyndebourne Chorus Released: 1997 Label: NVC Arts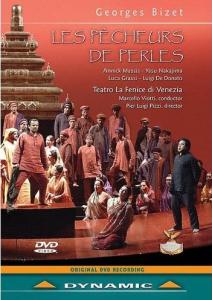 LES PECHEURS DE PERLES
Composer: BIZET Georges Soloist(s): Annick Massis, Yasu Nakajima, Luca Grassi, Luigi De Donato Conductor(s): Marcello Viotti Orchestra(s): Orchestra del Teatro La Fenice di Venezia Number: 33459 Choir(s): Coro del Teatro La Fenice di Venezia Released: 2004 Label: DYNAMIC details:
Composer: BIZET Georges Soloist(s): Annick Massis, Yasu Nakajima, Luca Grassi, Luigi De Donato Conductor(s): Marcello Viotti Orchestra(s): Orchestra del Teatro La Fenice di Venezia Number: 33459 Choir(s): Coro del Teatro La Fenice di Venezia Released: 2004 Label: DYNAMIC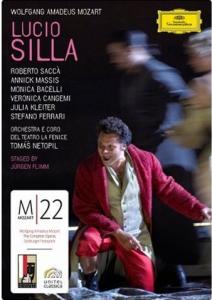 LUCIO SILLA
Composer: MOZART Wolfgang Amadeus Soloist(s):Annick Massis, Roberto Saccà, Monica Bacelli, Veronica Cangemi, Julia Kleiter, Stefano Ferrari Conductor(s): Tomas Netopil Orchestra(s): Orchestra del Teatro La Fenice di Venezia Number: 073 4226 Choir(s): Orchestra del Teatro La Fenice di Venezia Released: 2006 Label: Deutsche Grammophon Video Sample: Annick Massis, Lucio Silla / Junia, from Salzburg Festival 2006, a production of UNITEL, released on DVD by: details:
Composer: MOZART Wolfgang Amadeus Soloist(s):Annick Massis, Roberto Saccà, Monica Bacelli, Veronica Cangemi, Julia Kleiter, Stefano Ferrari Conductor(s): Tomas Netopil Orchestra(s): Orchestra del Teatro La Fenice di Venezia Number: 073 4226 Choir(s): Orchestra del Teatro La Fenice di Venezia Released: 2006 Label: Deutsche Grammophon
up coming dates
17,18,19, 21 Finale (Concert) AOÛT 2022
Concours International de Chefs d'Orchestre d'Opéra
Opéra Royal de Wallonie | Liège
LUCREZIA BORGIA
Théâtre du Capitole de Toulouse
Nous attendions beaucoup de la première Lucrezia Borgia d'Annick Massis , nouvelle étape d'un parcours donizettien marqué de superbes réussites (Lucia di Lammermoor, Maria di Rohan, Maria, Stuarda….) Mais la soprano française, connue pour sa retenue et son irréprochable correction vocale et stylistique, nous a totalement pris par surprise en se jetant dans le rôle avec une fougue et une intensité inédite . La précision du chant , la perfection de la technique, le sens des nuances, la variété du phrasé, la facilité de l'aigu, sont toujours au rendez-vous. Ce qui étonne , c'est la violence des accents, en particulier dans l'affrontement avec Alfonso, à la fin de l'acte I, et dans la scène finale. Grâce à un registre grave libéré de toute entrave, Annick Massis endosse avec un aplomb stupéfiant les atours de la grande tragédienne romantique, en évitant tout effet expressionniste dans l'expression de la haineux de la douleur. Après un pareil accomplissement , on rêve de l'entendre en Paolina de Poliuto , Parisina où Gemma di Vergy , voire, pour sortir de Donizetti, en Semiramide où Imogene d'Il Pirata. Surtout on aimerait qu'elle revienne à Maria Stuarda pour compléter un portrait certes convaincant (à Marseille comme à Monte Carlo), mais un peu trop tourné vers l'aspect victimaire de la Reine d'Ecosse. RICHARD MARTET | Opéra Magasine